Cette Chevrolet est une merveille typique du custom du début des années 1960's avec un look et une qualité de construction digne des plus grand maître du genre, et pourtant elle n'apparait sur aucun magazine à l'époque, c'est grâce à une suite de hasard que des journalistes de la revue US Rod and customs entendent parler de cette voiture par son propriétaire original Jon Budda qui l'a confié pour la customiser en 1960 à Gary Schwank.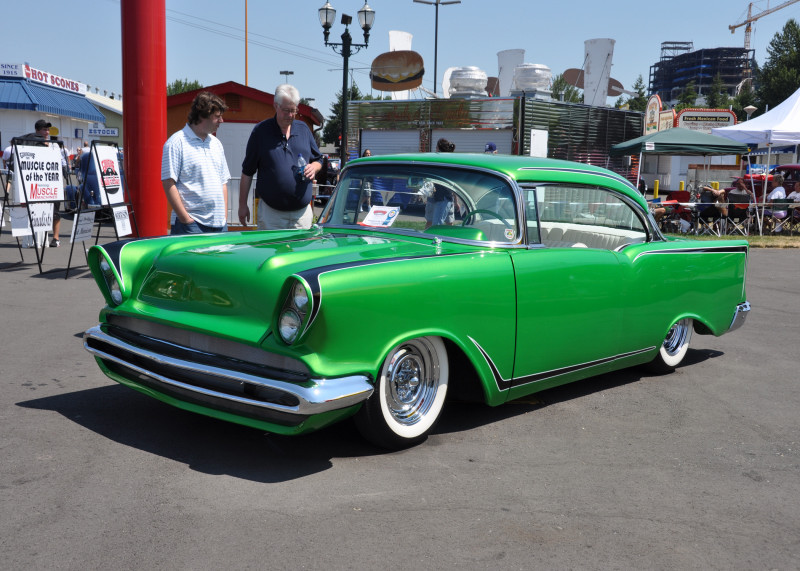 En 2000 Russ Freund et Claude achête la voiture lors d'un swap meet à Hillyard, et la restaure comme à l'époque mais avec quelques éléments plus moderne comme des freins à disques.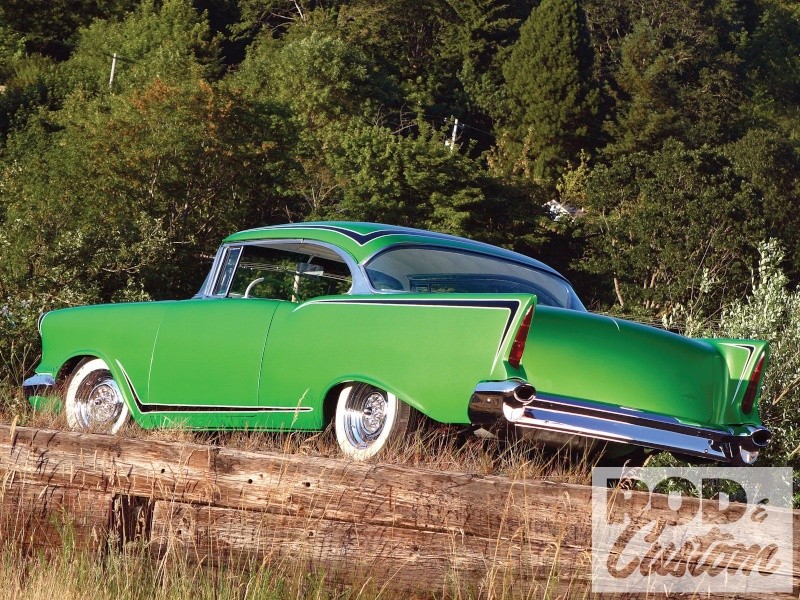 Au niveau carrosserie nous voyons sur la face avant 4 phares en "V", une nouvelle grille de calandre avec uun pare choc de Desoto 1957.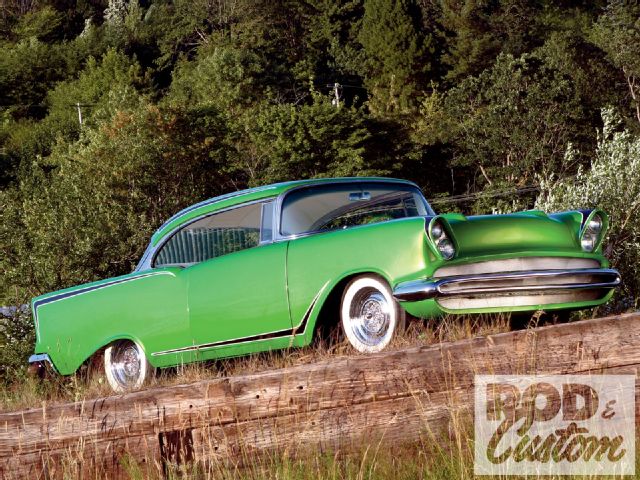 L'ensemble de la carrosserie est débarrassée de ses chromes, sigles et poignées de portes.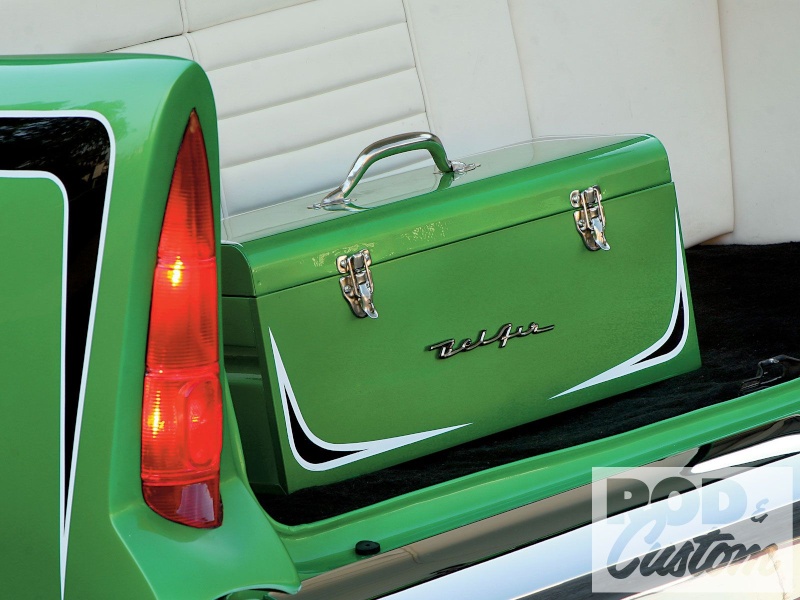 La face arrière reçoit des feux arrières d'Impala 1959 placés verticalement, les suspensions subissent un droppage avec ressorts raccourcies.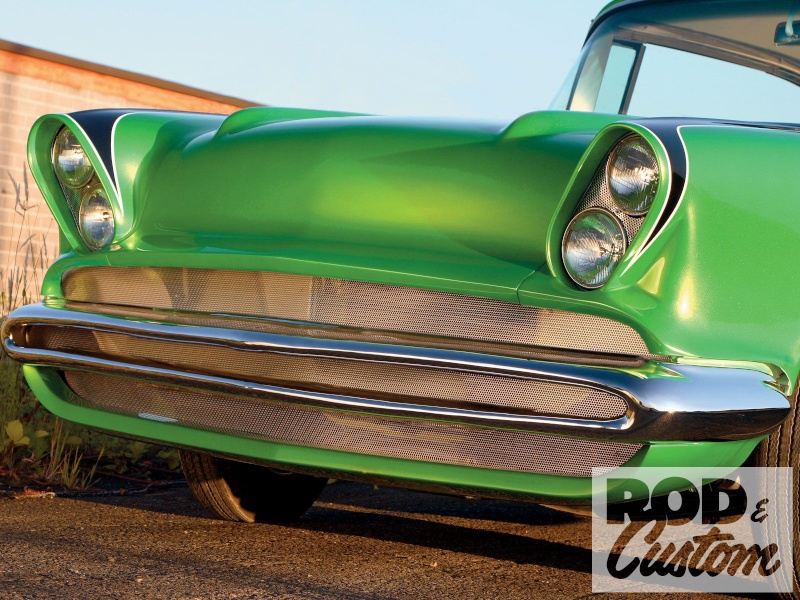 Le moteur est le V8 283 d'époque refait et préparé avec des cache culbuteurs Corvette, et une admission double carburateurs surmontée de deux carburateurs Edelbrock avec des filtres à air Cal Custom.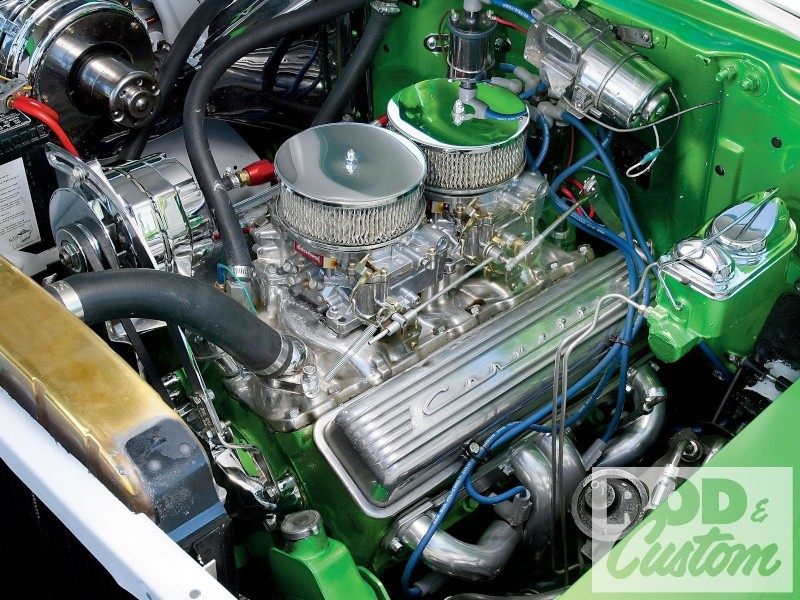 Les roues chromées sont des Vintiques avec des pneus flanc blanc BFGoodrich Silvertown.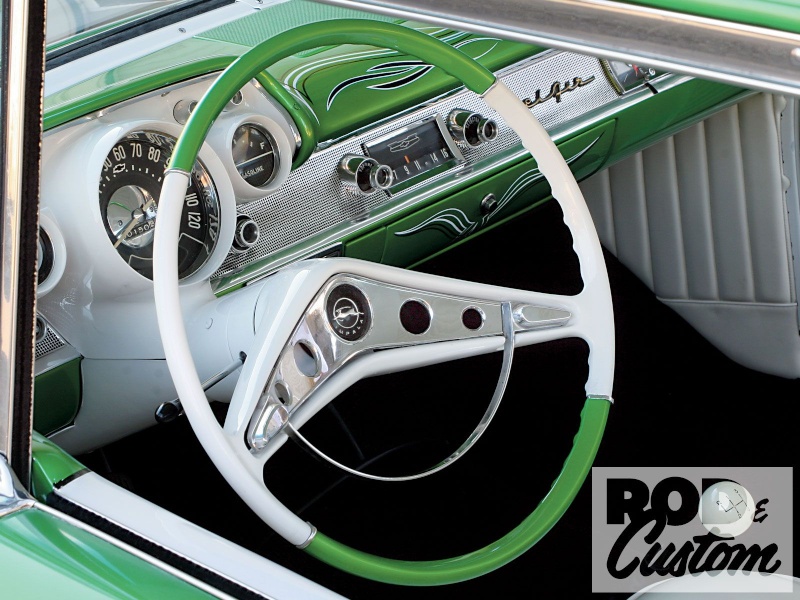 La carrosserie reçoit une teinte verte métallisée avec un jeu de scallops noirs avec des liserets blancs.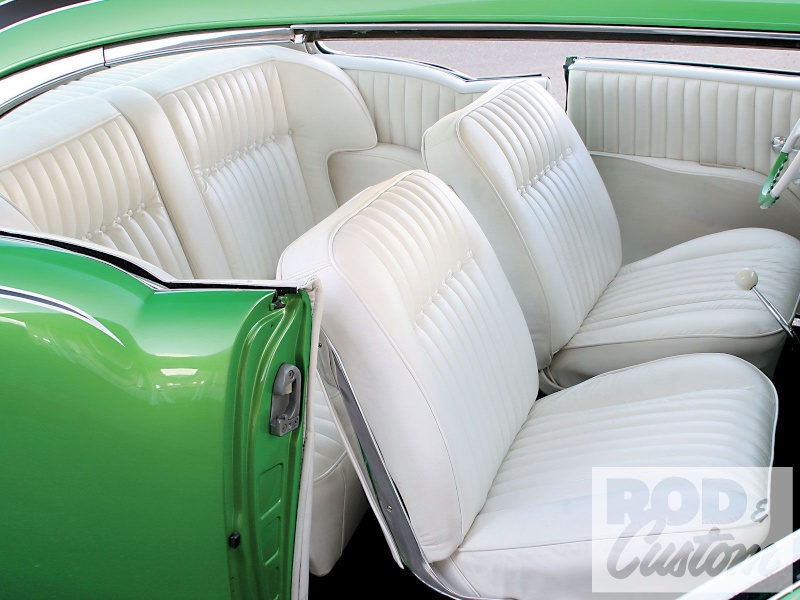 L'intérieur en rolls and pleats reçoit des sièges baquets GM 61-65, une banquette arrière de Tbird 64-66 et un volant d'Impala 1959.