C'est dans la continuité la plus classique des Mercury modifiées dans les fifties que Steve's Auto Restauration customise ce coupe Mercury 1950.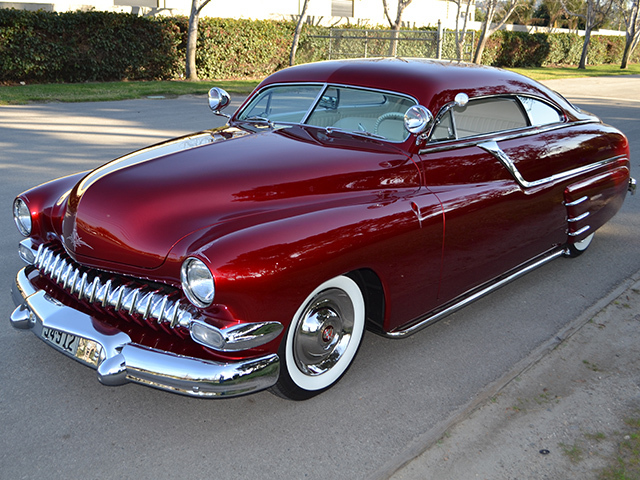 Au niveau carrosserie on peut noter un top chop, un châssis channelé, une carrosserie decked and chaved (avec la suppression des poignées de portes).
Les accessoires sont des Appletons, lake pipes et bubble skirts.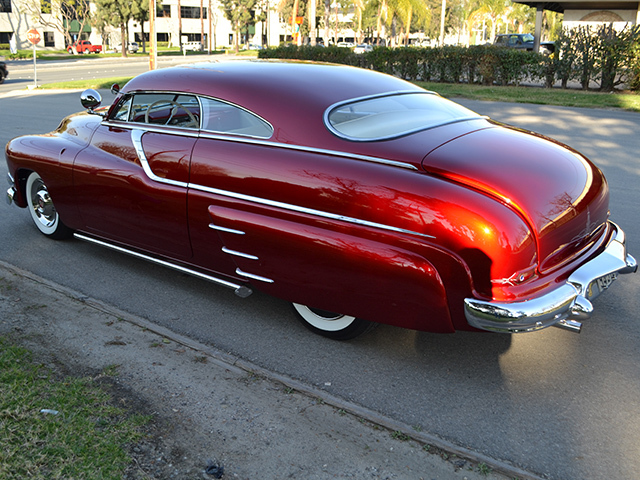 La vitre latérale arrière est dans le style de l'Hirohata Merc, une antenne électrique tunnelée se place dans l'aile avant, les phares sont frenchés et les coins des portes, capots et coffre sont roundés.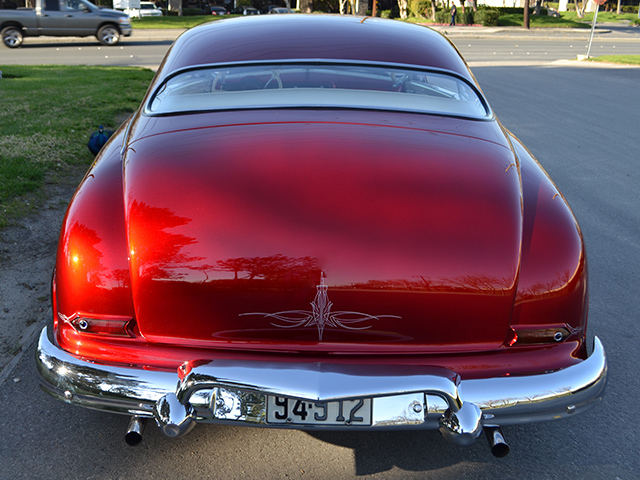 Des accessoires empruntés à d'autres voitures sont ajoutés comme entre autre une calandre de chevy 1954, une baguette de Pontiac 1955, des enjoliveurs Cadillac 1950.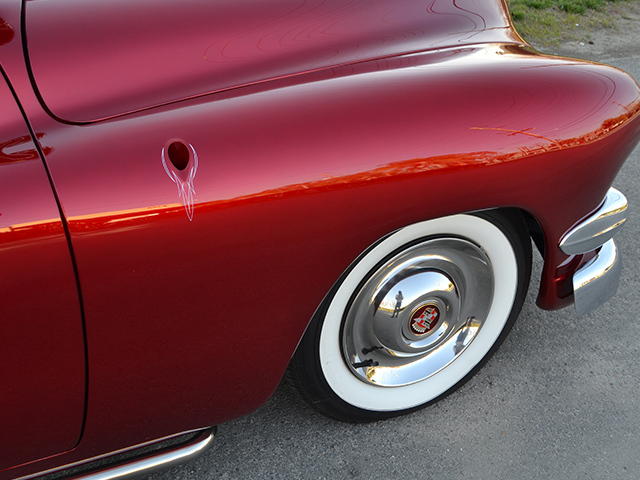 L'intérieur est réalisé en Tuck 'n' Roll blanc avec un volant d'Oldsmobile 1957.
Au niveau mécanique nous trouvons un V8 Flathead avec culasse et admission Offenhauser associé à 3 carburateurs Stromberg '97.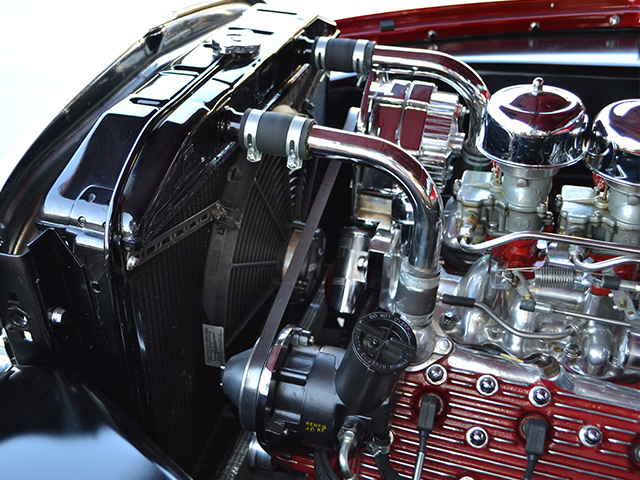 La carrosserie reçoit un Candy Apple (de House of color) avec des pinstrippings dans le style de Von Dutch.