Je ne comptais pas en parler ici, mais pour bien comprendre le style de l'age d'or du custom, un tour dans le monde des dream cars (Concept cars) s'impose, et pour commencer je vais vous présenter la plus belle de toute la Lincoln Futura qui sera transformé en 1966 par George Barris en Batmobile.
C'est en 1954 que William M. Schmidt responsable du design Lincoln met en oeuvre le projet de la Futura s'inspirant stylistiquement de deux poissons: la Ray Manta et du Requin.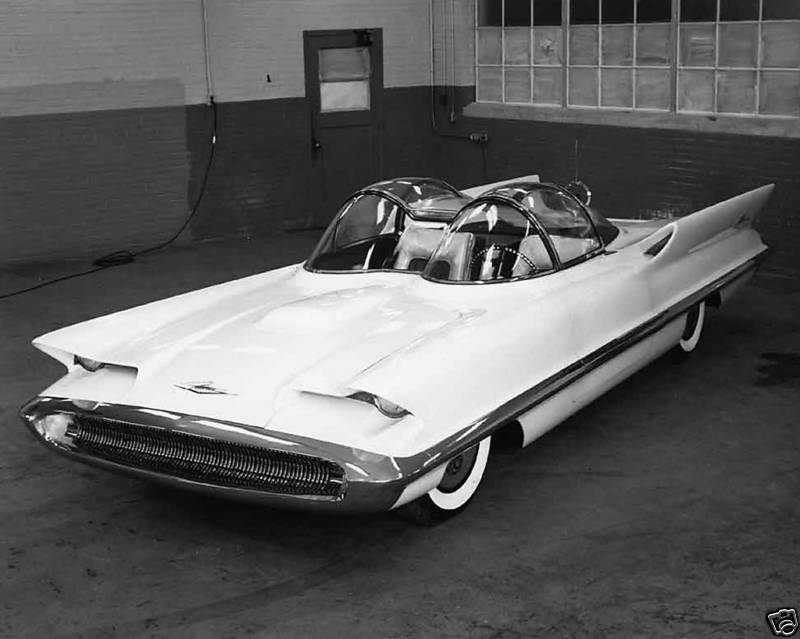 C'est John Najar qui sera en charge de la réalisation de la carrosserie et Martin Regitko de la mécanique.
Roy Brown sera responsable du design général, avec dans son équipe Ken Spencer qui réalise les prototypes maquettes, Stan E. Thorwaldsen designe l'intèrieur, Ron A. Perry s'occupera du toit en plexiglass.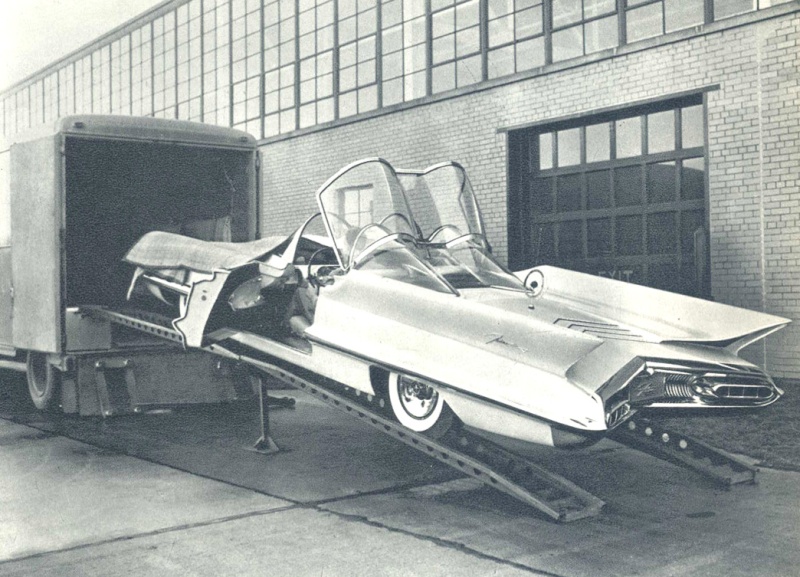 La carrosserie sera au final fabriquée dans les atelier de Ghia à Turin en Italie.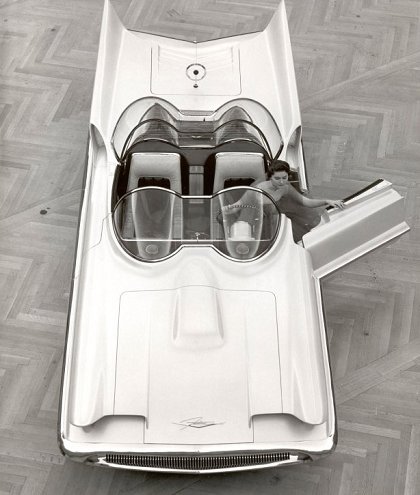 Elle sera présentée aux journalistes au Congress Plaza Hotel dans l'Illinois le 5 Janvier 1955, et au Public le 8 Janvier lors d'un salon de l'auto de Chicago.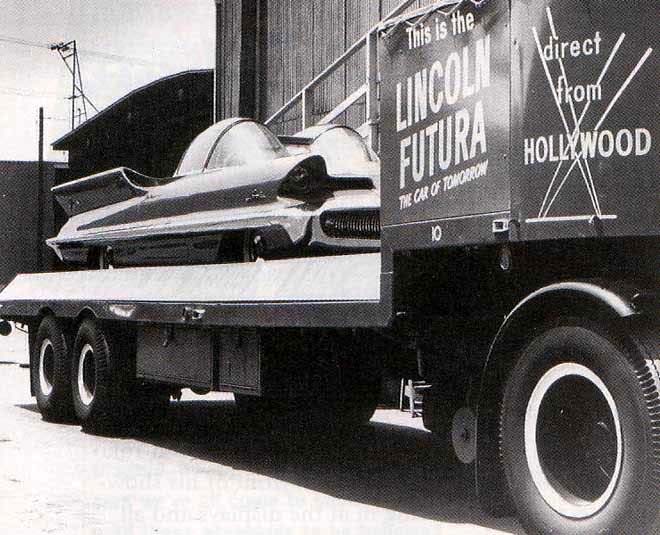 Elle fera sa première sortie routière conduite par Benson Ford à Central Park (New York) le 3 Mars 1955, créant un embouteillage monstre.
En 1959 elle apparaitra dans un film
It Started with the Kiss
avec les acteurs Glenn Ford et Debbie Reynold.
Le moteur est un V8 avec carburateur 4 corps de 330 couplé à une Transmission turbo drive automatique.
Sur le tableau de bord un indicateur change de couleur suivant la position de la boite de vitesse., et un amplificateur du son des voitures en approches est activable, l'ouverture du toit en plexi est en correspondance avec l'ouverture des portières.