The Royal Hawaiian est un Ford T 1927 Phaeton altered de style sixties propriété de Robert et Sherry Ruiz.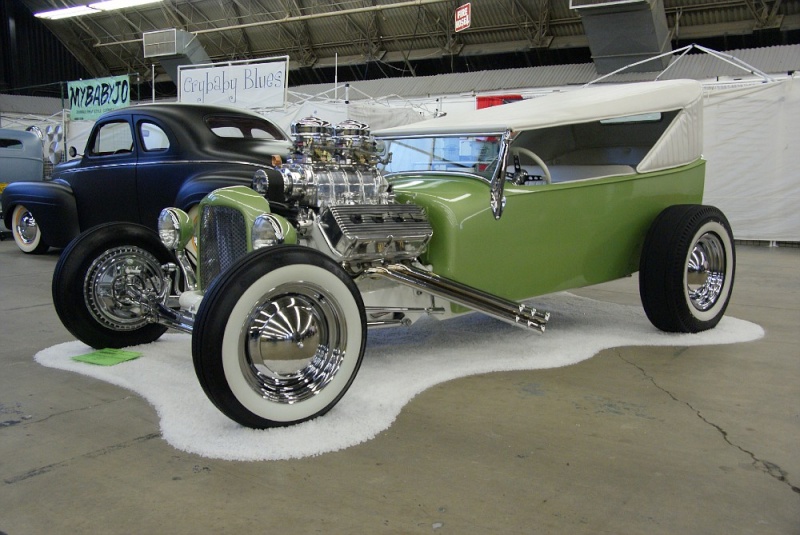 Le style est typé sixties avec un capote en Rolls and pleats, une caisse et une calandre channelée et un chassis et des trains roulant chromés.
Mention spéciale pour lagrille de calandre et les 4 feux de Cadillac 1959 tunnelés dans une extension arrière.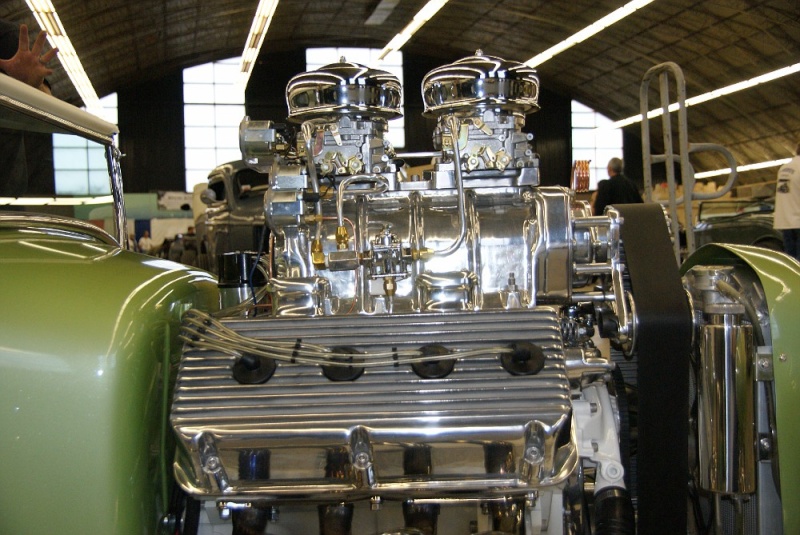 Très beau moteur compressé Hémi et probablement très efficace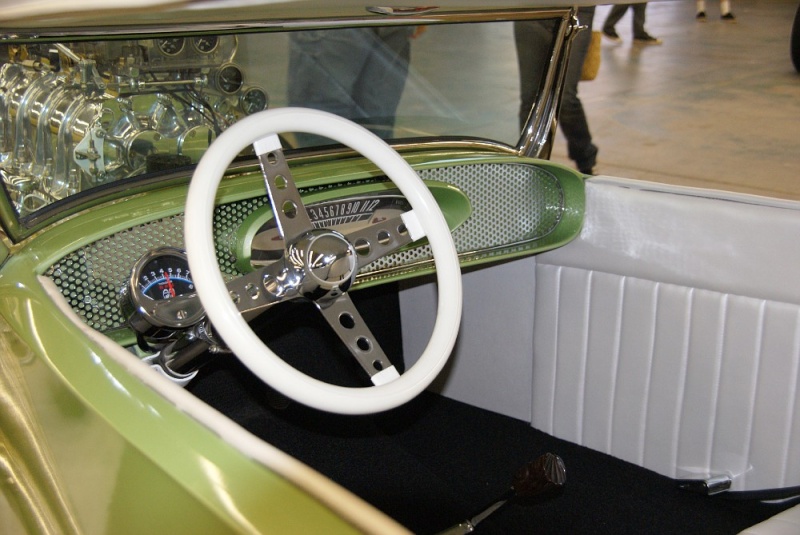 Un intérieur sobre dans le ton.
La carrosserie est en vert métallisé avec quelques pinstripping et des panelling dans le ton au niveau du moteur.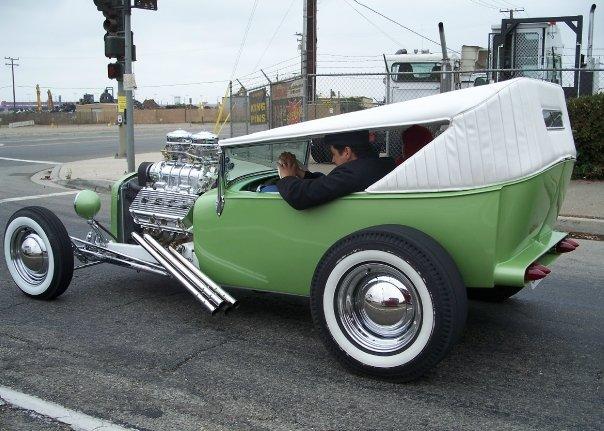 Et un panneau de présentation hommage à Ed Roth
Agrandir cette image