Le Ala Kart que vous présente ici est un classique parmi les classiques, il est probablement le premier hot rod à faire un pont esthétique avec les customs,car à la fois équipé d'un moteur préparé pour la course et d'une carrosserie et un intérieur aussi travaillé que ceux des plus beau custom de show. En cela on le considère comme le premier des custom rod.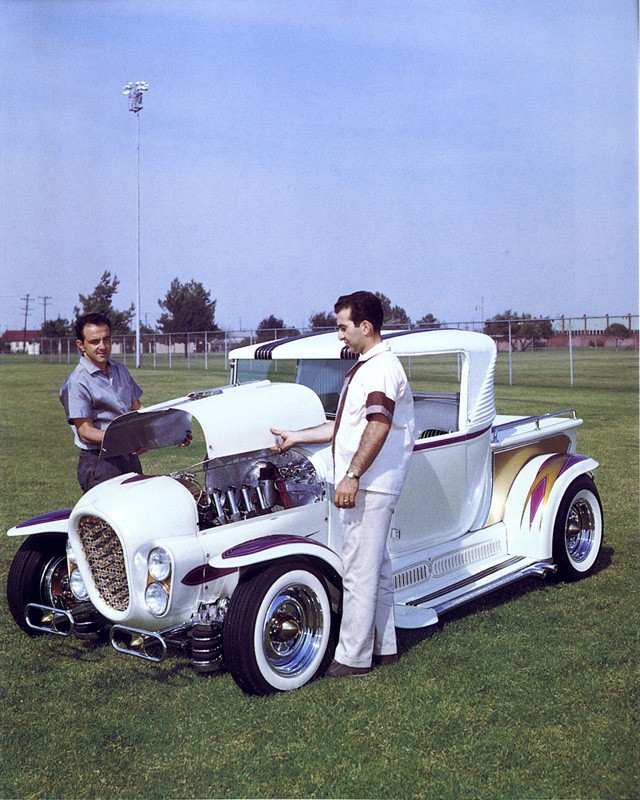 George Barris and Richard Peters with the Ala Kart, back in 1958
C'est Richard Peters (originaire de Fresno - Californie) qui confie son Ford Pick up 1929 à George Barris en 1957, à qui il faudra moins d'un an pour en faire une bête de concours. Opération plutôt réussie car le Ala Kart remporte en 1958 et 1959 le trophée du Most Beautiful Roadster.
Au niveau du travail de la carrosserie on reconnait encore des éléments provenant d'un Ford T 1927, mais le reste est formé à la main, une des grandes nouveauté est la présence jusque sur et dans la benne d'un intérieur Rolls and pleats (typique des customs).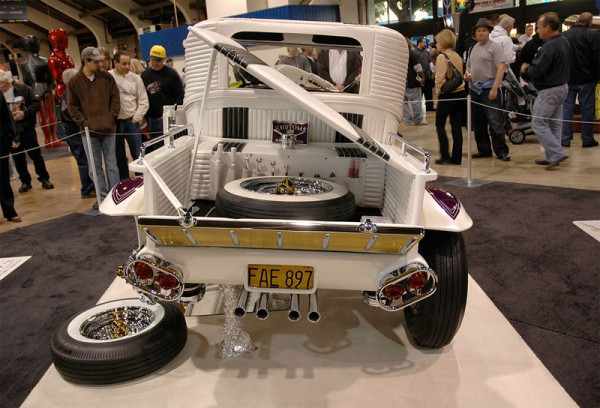 Les feux arrières sont réalisés à partir de feux de Chevrolet 1958 et de Desoto 1956, Le capot est en trois parties avec une audacieuse prise d'air, la calandre est réalisée à la main et entourée de 4 phares d'Imperial 1957.
Le moteur est un V8 Dodge entièrement préparé dont certaines pièces sont chromées et au niveau suspension les ressorts sont couplés avec des air bags.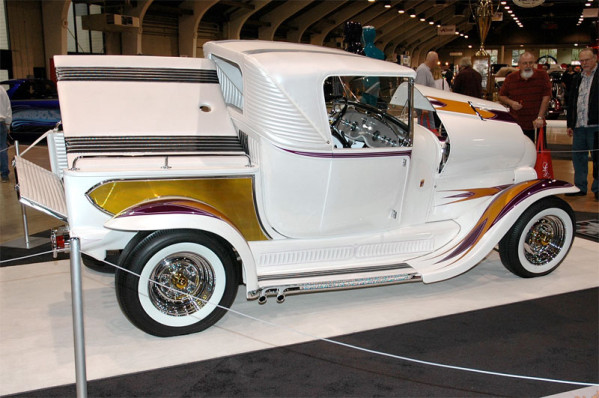 La boite vient d'une Lincoln Zephir et le volant d'une Lincoln Continental et les jantes sont des roues inversées chromées. L'intèrieur est lui aussi entièrement revue et transformé dans le style de ceux des customs avec de très originaux sièges en demi cercle.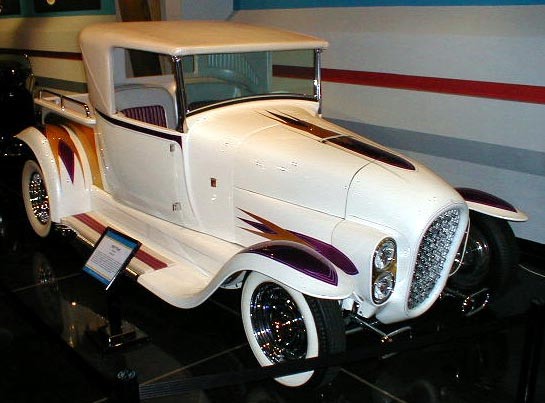 On peut aussi noter les ailes arrondies et les marches pieds avec des louvers. La peinture est du blanc perle recouvert de scallops dorés peint par barris et de pinstripping réalisés par Dean Jeffries.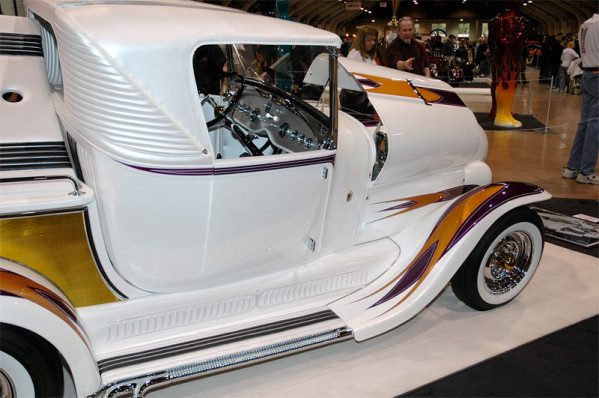 Le détail est porté à son paroxysme pour un hot rod de l'époque par un châssis entièrement chromé. C'est durant la construction du Ala Kart qu'un incendie ravage l'atelier de Barris (7 Decembre 1957), mais heureusement il est conservé à labris de la tragédie dans un local séparé.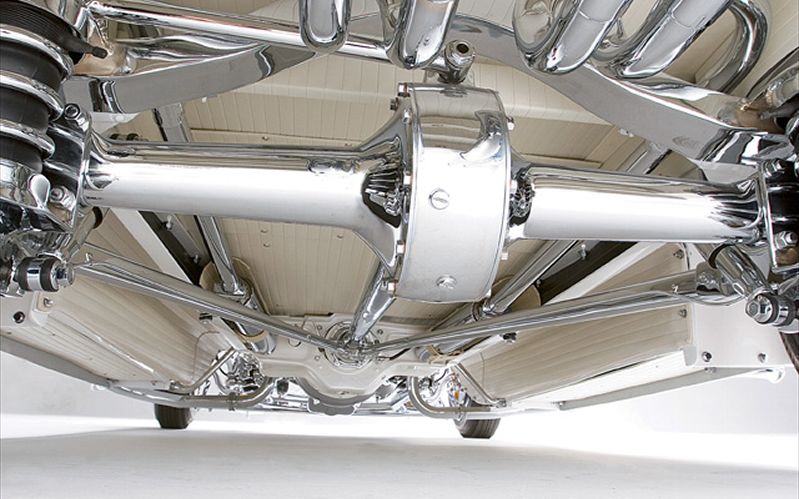 Devant l'incroyable sucés remporté auprès du public et des professionnels, AMT décide de commercialisé une maquette du roadster en 1961, ce qui s'avère être une très bonne idée, il se vendra 1 million d'exemplaires du kit en 1 an!!!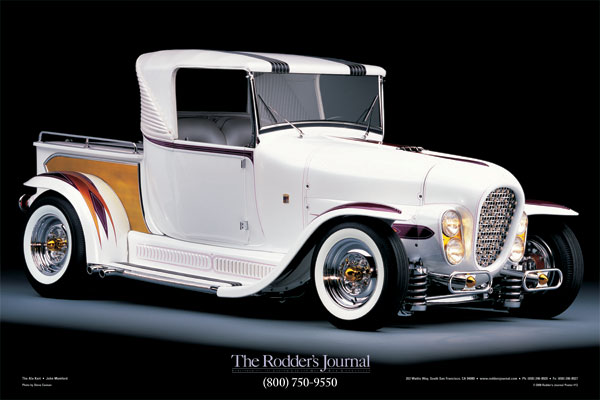 En 1965, le magazine
Rod and Customs
proclame le Ala Kart comme le "
America's most popular Hot Rod
", en 1966 il est vendu à un revendeur de pneux Good Year qui s'en sert comme véhicule publicitaire, peignant son logo sur les portes.
Il disparait ensuite et passe de mains en mains et subit des modifications, mais il retrouvé est restauré une première fois en 1996 par Hershel "Junior" Conway House of color, puis est acheté par John Mumford qu'il fait entièrement restaurer dans sa configuration originale par Roy Brizio.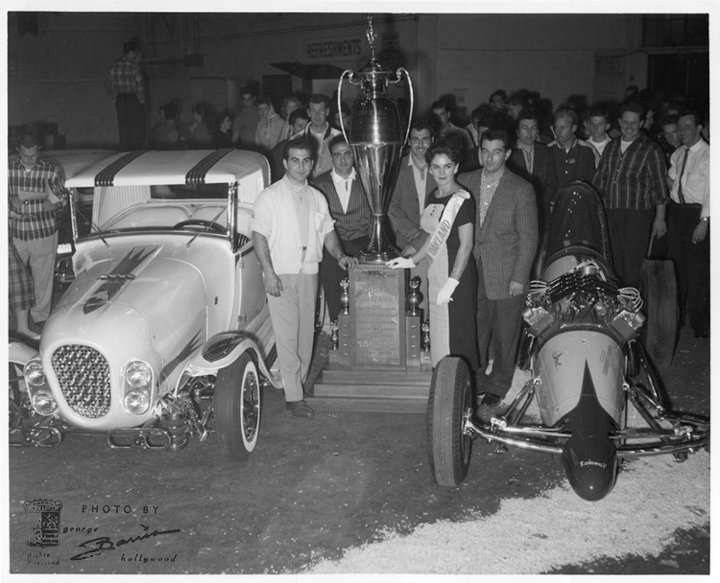 Ala Kart au GNRS