Durti Martini est aussi bien le nom d'un cocktail, de catcheur mexicain de lucha libre ou de la star du burlesque (striptease) mais surtout l'un des plus beau kustom sur base de pick up chevy début fifties.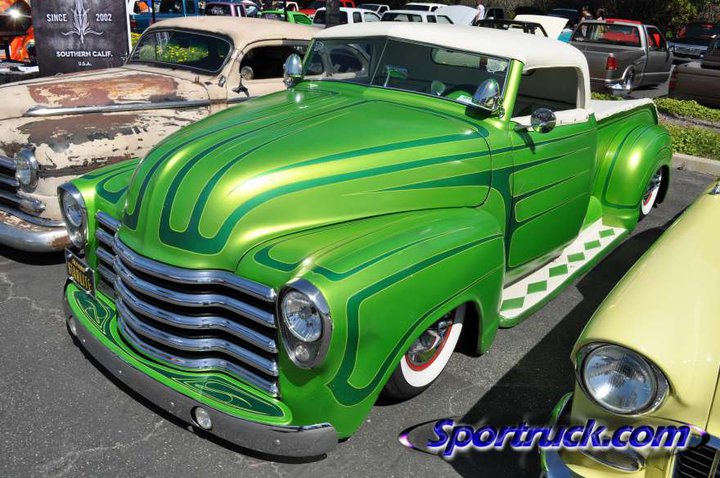 C'est Edgar Hernandez de Starlite Rod and Kustom (Torrance, Californie) qui réalise cette merveille, le pick up devient si iconique qu'il devient l'image de l'atelier et le retour du style custom de la fin des fifties et début des sixties.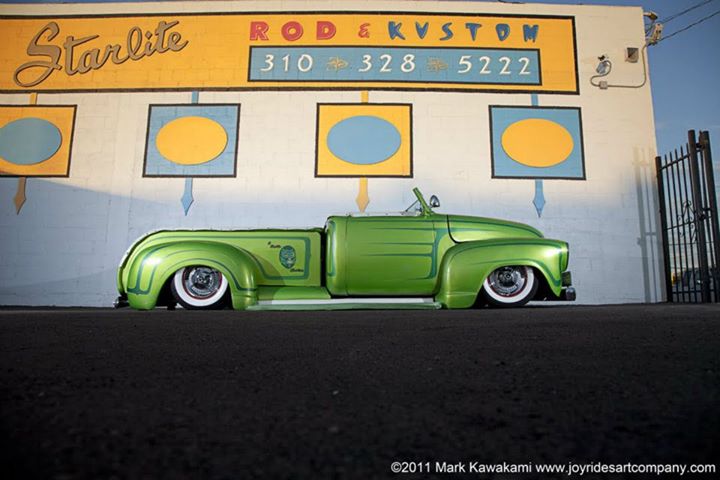 De Starlite Rod and Kustom je vous ai présenté précédemment leur fabuleuse Ford 1960 qui se place dans un étincelant style Bellflower, Durti Martini est plus dans la mouvance custom du début des sixties avec des modification conséquentes, des finitions parfaites et une peinture full scallops.
Le pick up est à l'arrêt complètement posé par terre, par un châssis en "Z" et l'ajout de suspensions à air.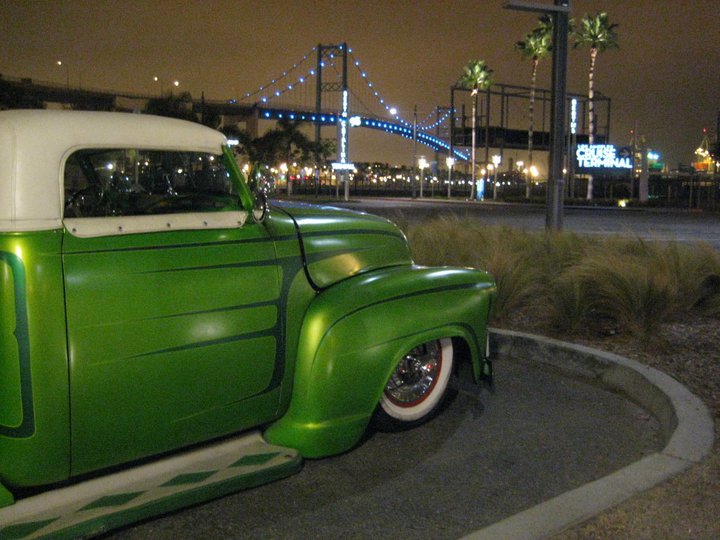 Le toit est non seulement choppé mais également remplacé par un Carson top faisant de ce pick up un convertible.
La face avant reçoit des phares de Buick 1953-54 et un pare chocs dans lequel sont frenchés des feux.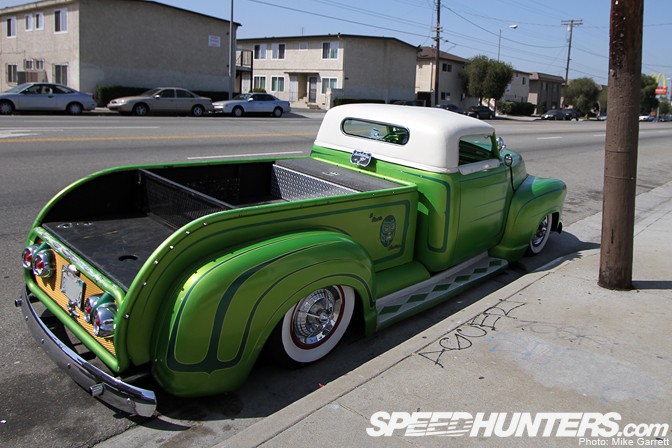 La face arrière est complètement revue, avec un profil arrondi très élégant qui permet de charger la benne sans avoir besoin d'une porte arrière qui casserait la ligne. Les 4 feux arrières se placent dans des entourages chromés de clignotants avant de chevy 1958, eux même placé sur une grille dorée.
La carrosserie est totalement déchromée est les poignées de porte sont supprimées, portes qui s'ouvre maintenant en sens inverse (suicides door) et reçoit un vert métallisé agrémenté de scallops vert foncé avec liseret jaune.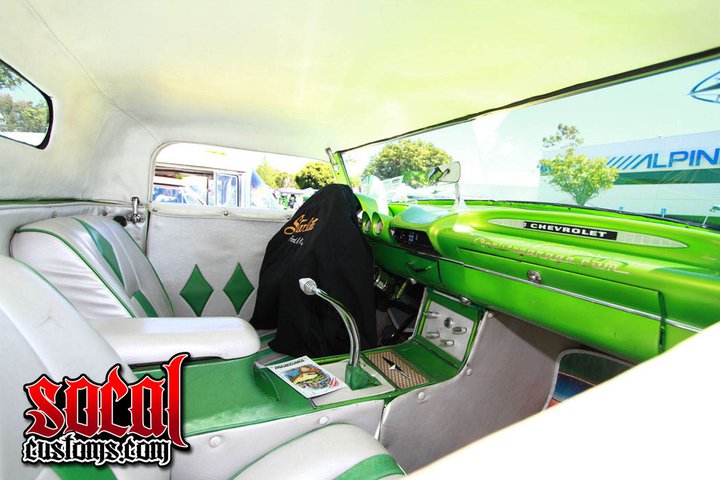 Les marches pieds sont recouvert de vinyle blanc mettant en valeur des pièces rectangulaires vertes, élément décoratif typique du début des sixties, que l'on retrouve à l'intérieur sur les panneaux de porte. On peut également noter un très beau tonneau cover qui épouse parfaitement ce profil unique.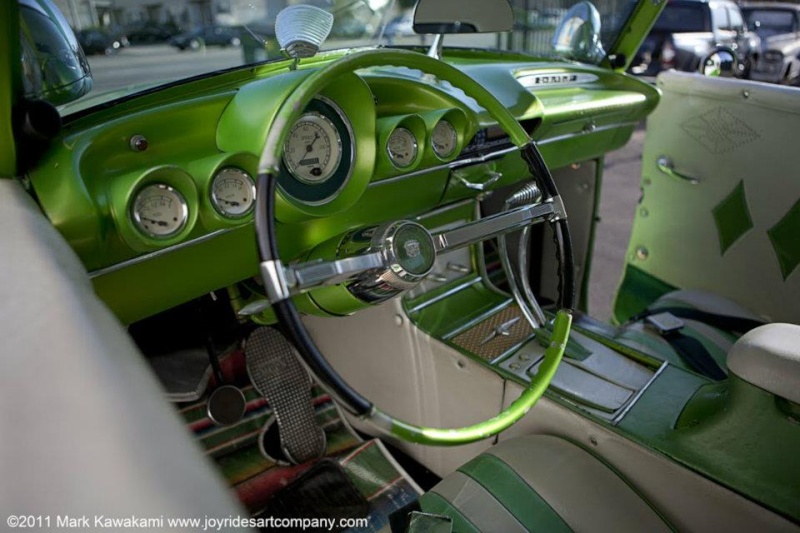 A l'intérieur se placent un tableau de Bord de Chevy 1959 et un Volant de Cadillac 1963, devant le pare brise une paire de dummy spotlights et sur les jantes des enjoliveurs de Dodge Lancer 1959.