Ce qui frappe dés le premier regard porté sur Chicken Shift (une Ford 1956 mild custom) ces son élégant bicolore délimité par une baguette de Pontiac 1955, un élément qui change visuellement la ligne de l'auto.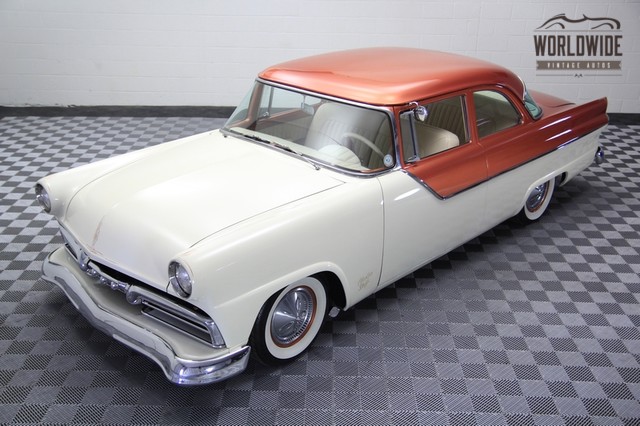 Les couleurs sont aussi particulièrement bien choisies avec du bronze métallisé et du blanc, la carrosserie est débarrassé de tout autres perturbateurs par un nosed , un decked et un shaved en règle.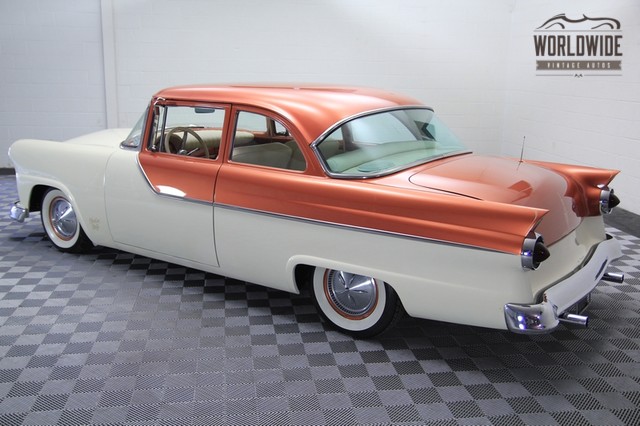 Notre oeil ne voit plus que les lignes principales tout en souplesses donnant une impression de douceur et sérénité.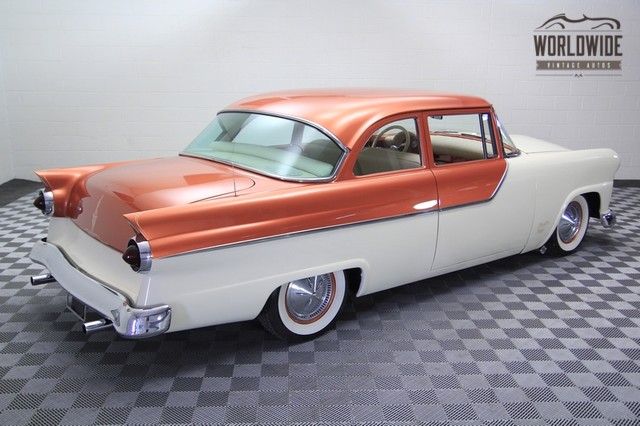 C'est pour rester dans cette atmosphère subtile que les peintures customs se limites à de legers pinstrippings sur l'avant du capot, au centre du coffre et sur l'extrémité des ailerons.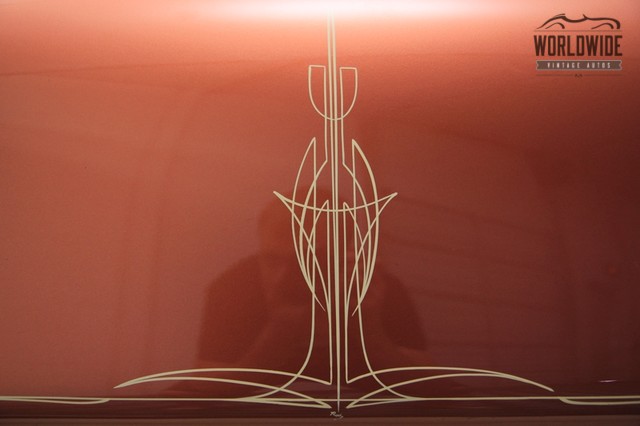 Les phares sont frenchés, et la grille de calandre Ford et remplacé par une de Plymouth 1956.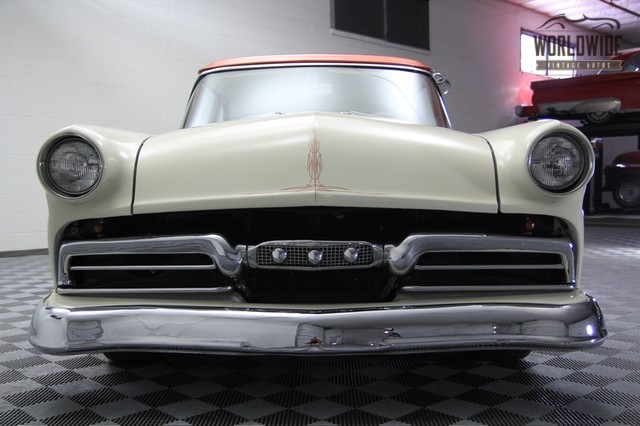 A l'arrière une antenne est tunnelée sur l'aile droite, et les ailerons sont redessinés pour être plus pointues et inclinés dans le style de ceux du millésime suivant. On peut noter la présence dont de feux arrières de Buick 1959.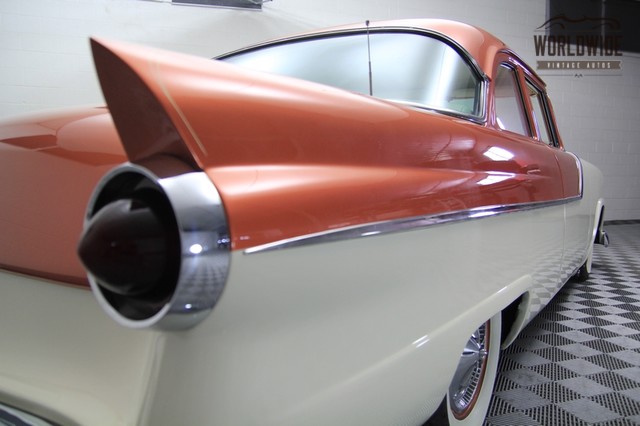 Le moteur et un 350 accouplé à une boite 700R4 avec overdrive relié à un pont Ford 9 pouces. C'est une double ligne d'échappement à sorties chromée qui prend place, on peu noter la présence d'un pie cut pouvant faire sortir les échappement en libre en bas des passages de roues avant.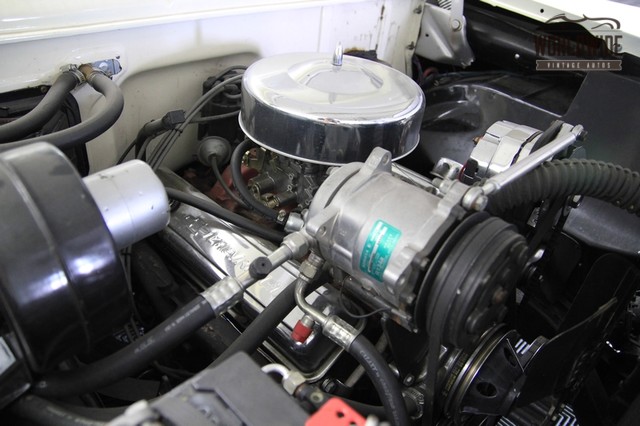 Les roues sont chaussées de pneus à large flanc blanc et recouvertes d'enjoliveurs de Plymouth 1959.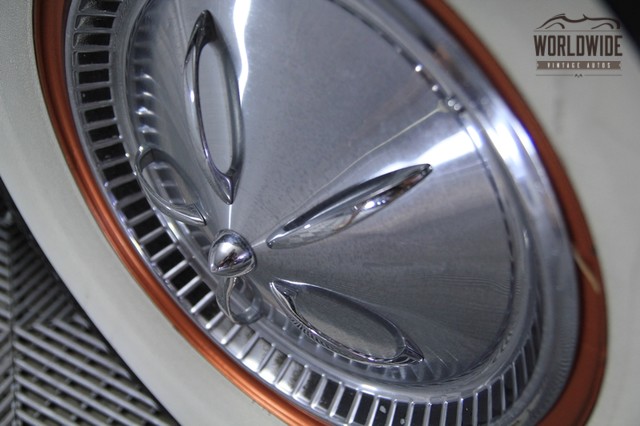 A l'intérieur nous retrouvons le bicolore de la carrosserie à la fois sur le tableau de bord que sur le rolls and pleats des garnitures de portes.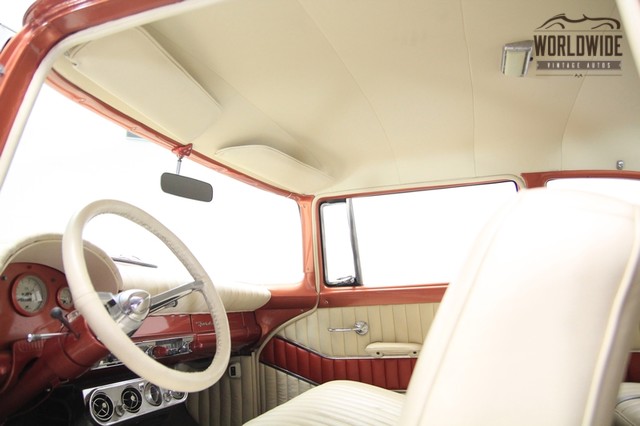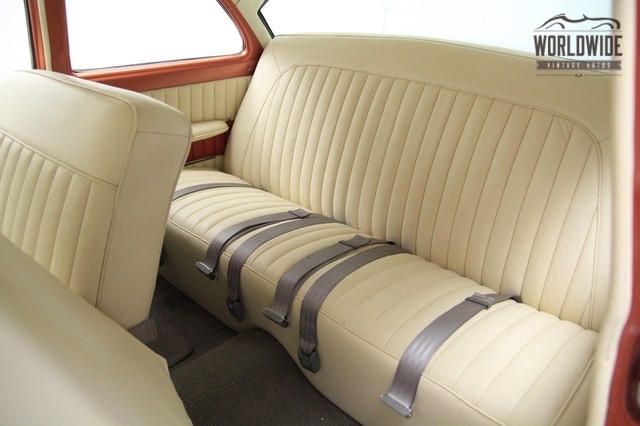 Rolls and pleats que l'on retrouve jusque dans l'habillage du coffre.