The Raven est un Custom Roadster dessiné et fabriqué par Arthur Bentas de Chelmsford (Massachussetts).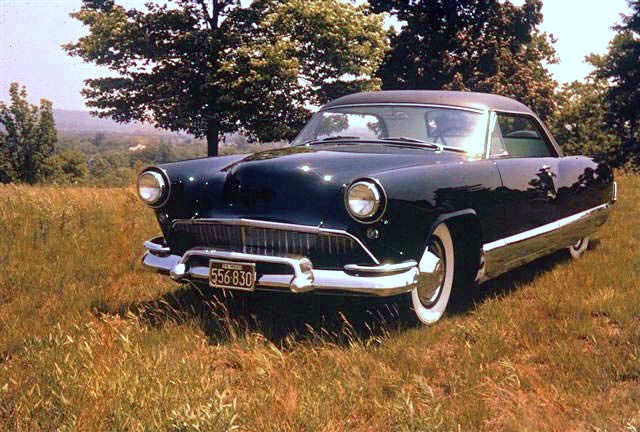 Il part d'un chassis de Dodge 1939 avec son 6 cylindres en ligne, Arthur fabrique à la main les planchers, les sous bassement et les panneaux intérieurs, les ailes avants, le capot et les portes sont réalisé à partir de pièces de Kaiser 1954 modifiée, le pare brise est d'origine Dodge mais top choppée. La carrosserie est channelée de 2 pouce et demi sur le chassie.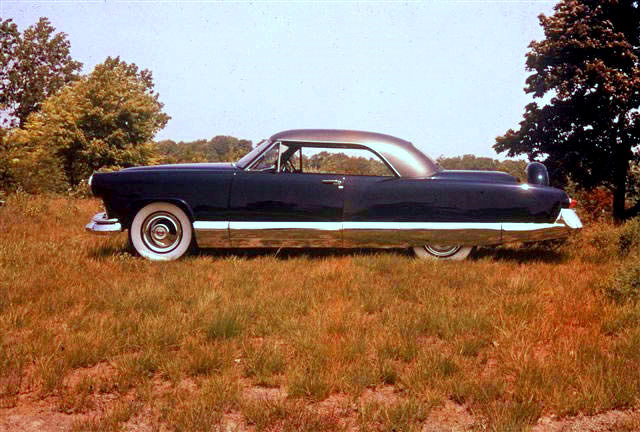 Le coffre est fabriqué à partir d'un capot de Chevrolet 1952 auquel à été rajouté un couvre roue de secours de LaSalle. Les chromes de bas de caisse sont formés à la main comme le chassis des vitres.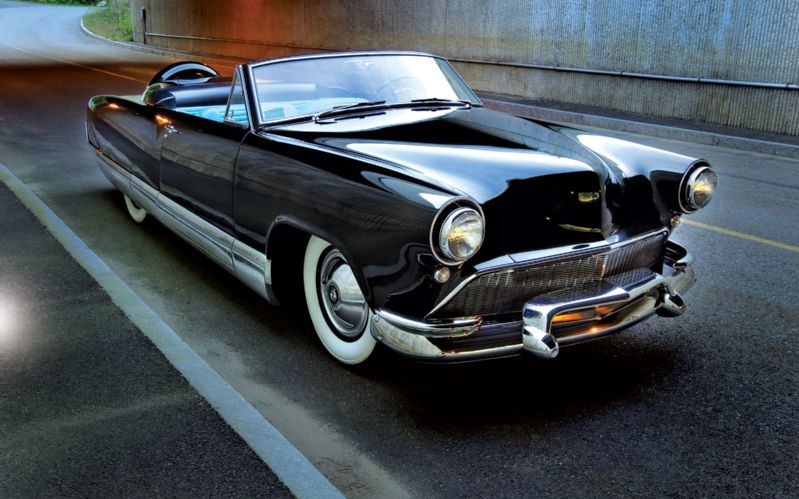 Le chrome des feux arrières vient d'une pontiac 1952 auquel est associé des feux de Desoto 1956.
Le pare choc arrière vient d'une Kaiser avec deux sortie s d'échappement dans les buttoirs.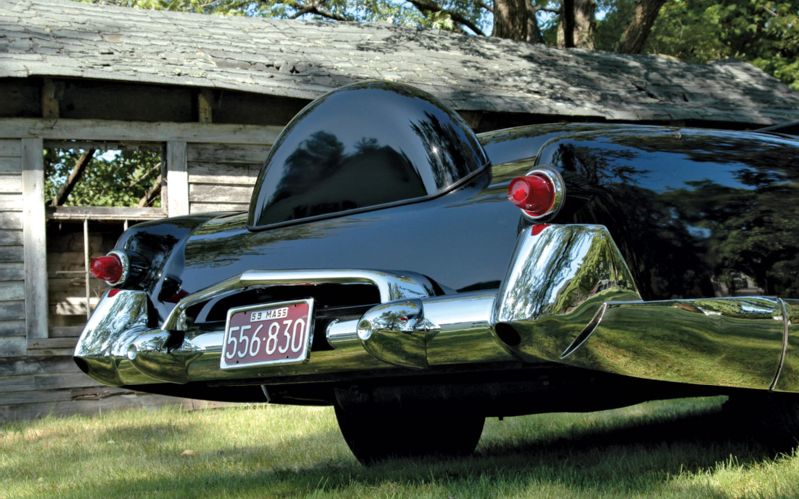 Arthur fabrique les supports de phares comme le tableau de bord qui reçoit des instruments Studebaker.
L'intérieur est réalisé en Rolls and pleats et la carrosserie reçoit un noir brillant.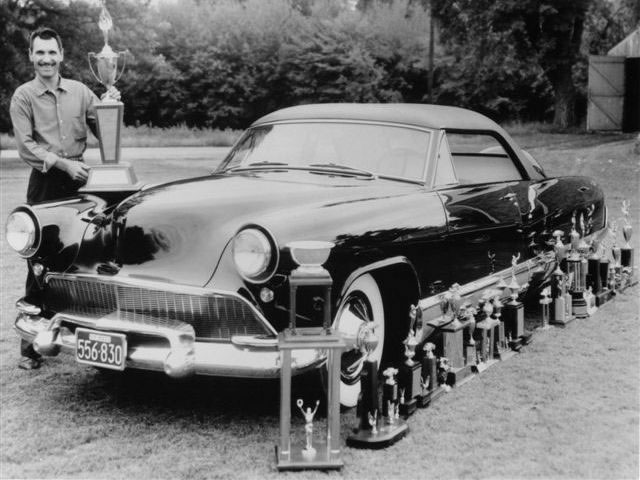 En 1959 The Raven remporte le prix du meilleur custom au NHRA National Championship Custom Car Show de Detroit. Entre 1959 et 1960, Arthur remporte 25 prix avec son roadster.
En 1961, il stocke sa voiture à l'abris, Arthur décède en 1971. C'est en Mai 2007 que Joe Germann (fils du meilleur ami d'Arthur ressort la voiture de son sommeil, dans le but de la restaurer.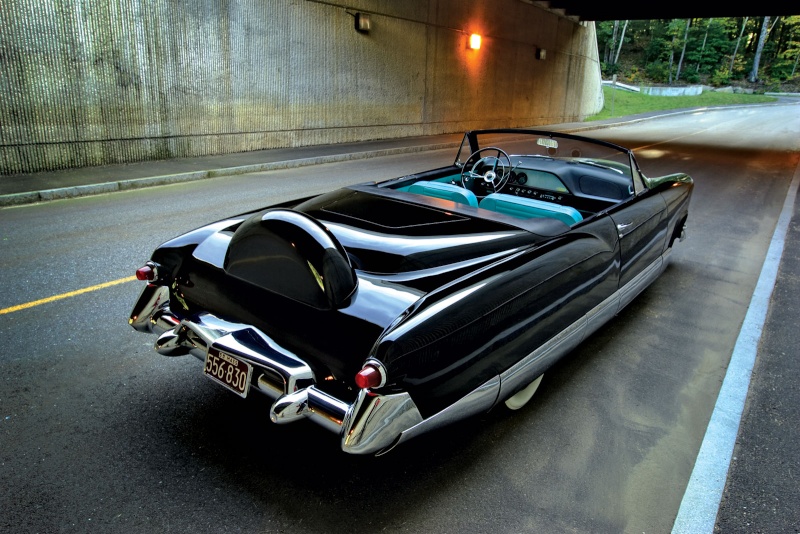 La peinture comme la sellerie sont strictement identiques, il ne faudra que 6 mois pour restaurer la belle qui sera présenté en 2009 pour célébrer le cinquantième anniversaire du NHRA National Championship Custom Car Show Trophy. The Raven y remporte le premier prix de la catégorie Radical Custom Convertible.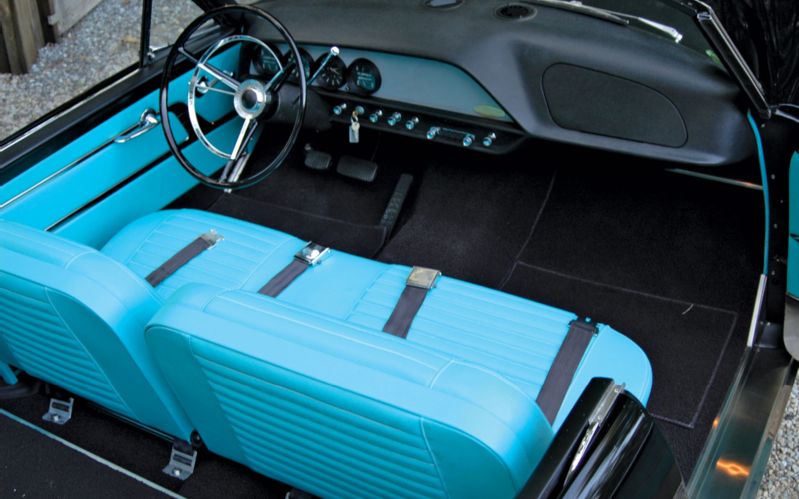 En 2011 il est exposé au Grand National Roadster Show in Pomona, en 2012 au Concours d'élégance de Pebble Beach.