Frank Livingston est un membre du célèbre club de Californie the Satan's Angels. C'est en 1952 qu'il achète une Chevrolet 1949 Feetline qui a été nosed and decked , dont les feux arrières ont été remplacé par ceux d'une Pontiac 1951 qui a été rabaissée et des enjoliveurs Flipper recouvrent les jantes.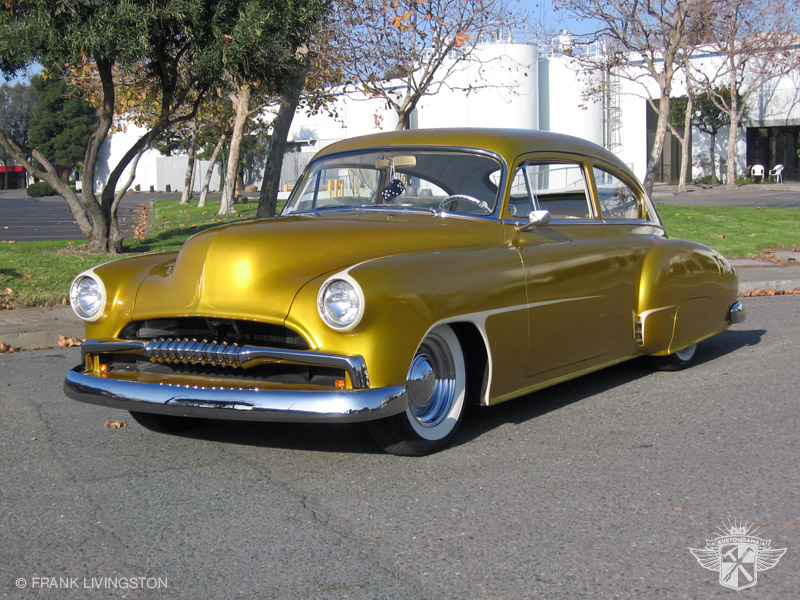 The Carribean II le clône réalisé par Oz Welch pour Frank Livingston
Frank lui met des enjoliveurs Studebaker, des appletons spotlights, et des louvers sur le capot. Par la suite les feux avant sont frenchés, les poignées de portes sont supprimées, et la calandre est remplacé par une de Plymouth 1955.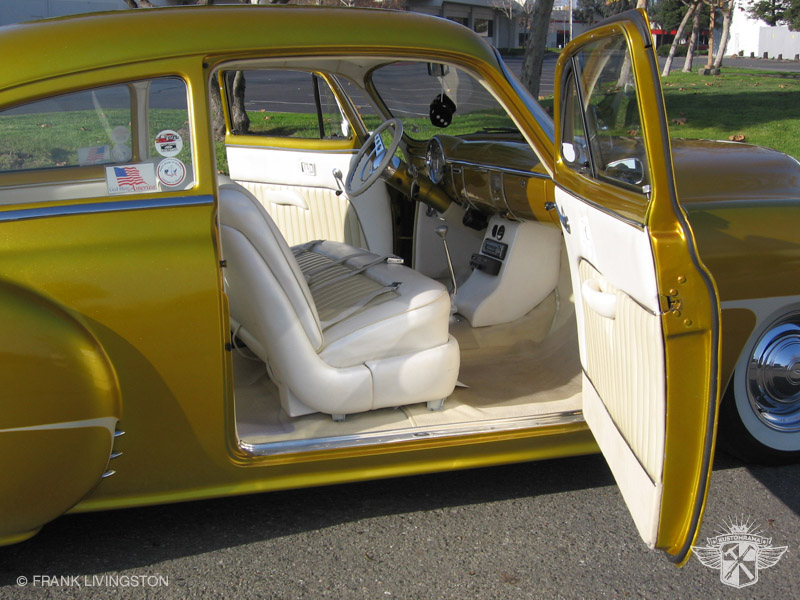 The Carribean II le clône réalisé par Oz Welch pour Frank Livingston
A l'arrière les ailes sont allongées de 15 cm pour intégré des feux arrière de Frazer 1951 et un pare choc de Pontiac 1951 est mis en place pour protéger les feux, et les échappements ressortent au niveau du pare choc.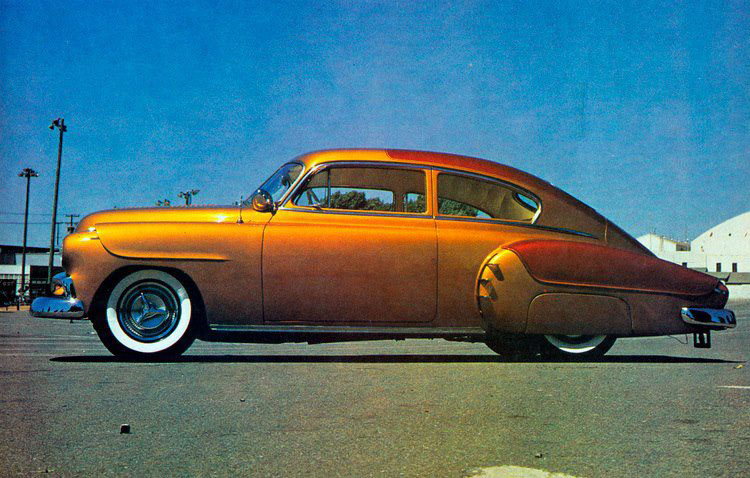 Les fender skirt sont allongées sur la partie basse afin d'améliorer la ligne. Elle sera présenté en 1955 au National Roadster Show d' Oakland et apparait dans le
Car Craft
de Juin 1956..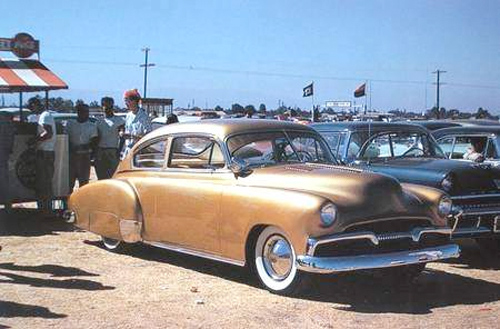 Au National Roadster Show 1955
En 1956, la voiture est confié à Joe Bailon (San Leandro, Californie), il remplace la partie centrale de la calandre par un élément de Plymouth 1956, et place des petites grilles chromée sur les ailes avant au dessus des phares, sur les ailes arrières se place également des prises d'air au départ de ces dernières comme au dessus des feux arrières frenchés (à partir d'éléments de Mercury 1953), les enjoliveurs sont remplacés par ceux d'une Buick 1956.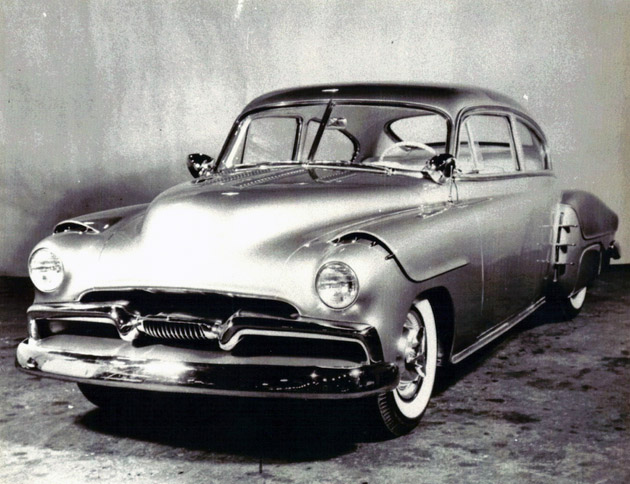 La seconde version
La carrosserie reçoit un bicolore de Doré et Orange réalisé par Pinoli Paint Shop. la voiture est baptisé alors The Caribbean (car les peintures utilisées ont des noms exotiques "Brazilian Gold & Tropic Tangerine Orange).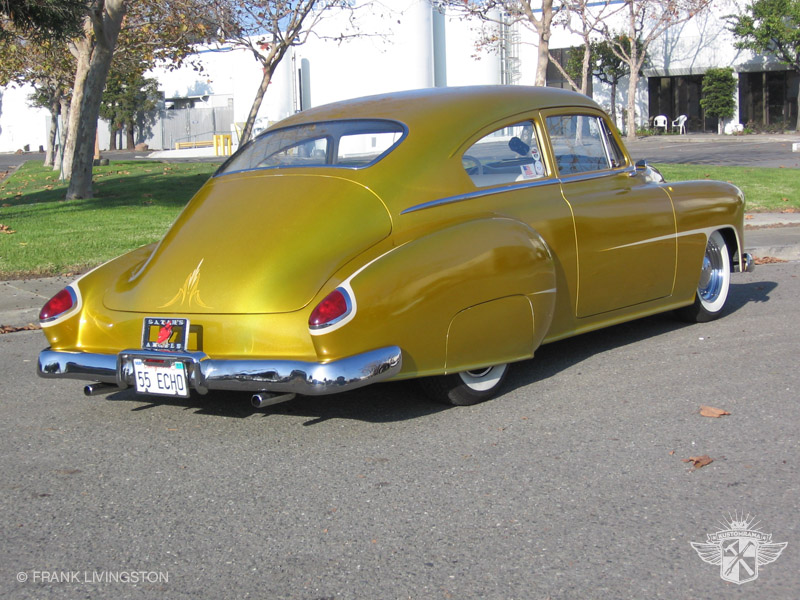 La sellerie intérieure reçoit alors une traitement Rolls and Pleats avec motifs diamants réalisé par Fremont Trim Shop.
En 1957 The Caribbean est présenté au Nationla roadster Show et reçoit le prix du Clonite Wax Best Paint et du Custom car Elegance. C'est cette version qui apparait sur
Car Craft
de Janvier 1958.
Agrandir cette image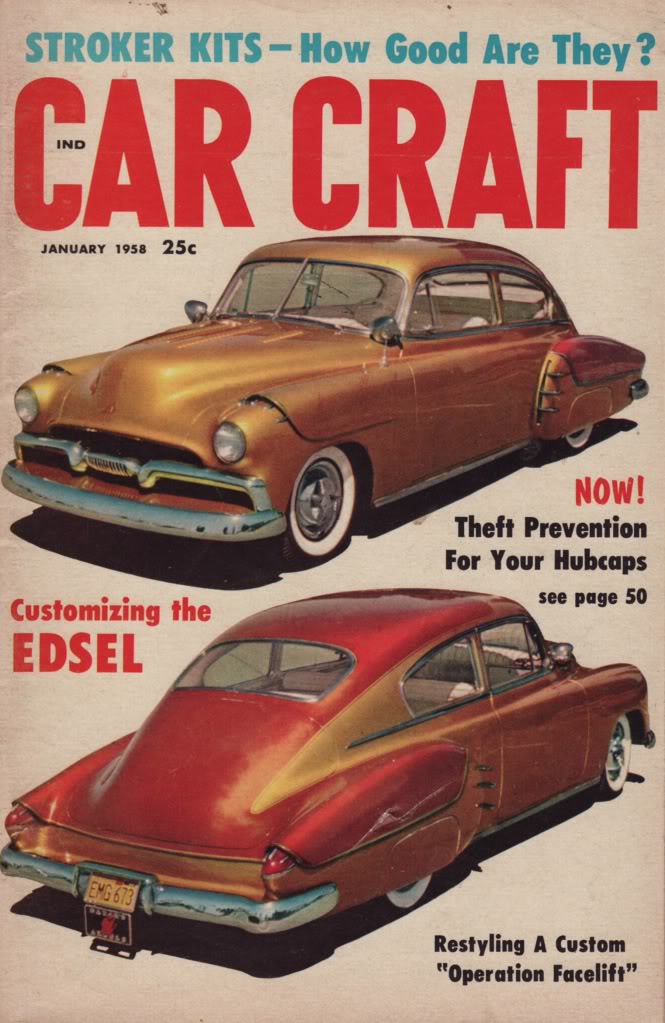 En 1958 elle est repeinte en Orange Candy et vert emeraude et des scallops vert clair. Cette version est présenté lors du National Roadster Show de 1958 et reçoit le second prix de la classe semi custom derrière la Mercury de Bill Wolfe.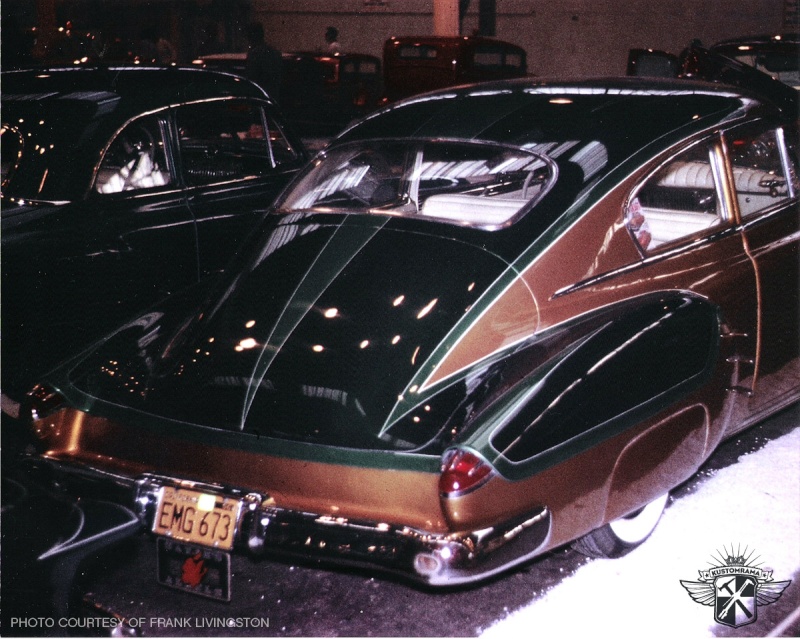 la Troisième version
En 1959 Franck se mari et a son premier enfant il remplace la Chevrolet par une Oldsmobile 1953 Hardtop. Mais le propriétaire suivant laisse la voiture se dégradé.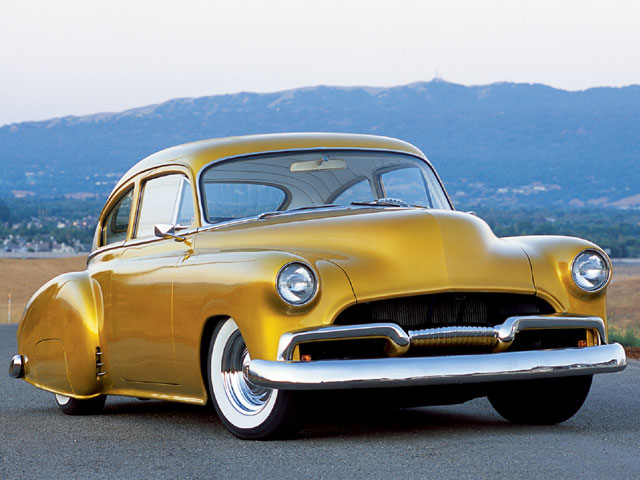 The Carribean II
En 2002 Frank commande à Oz Welch de réaliser un clône de The Carribean version de 1955 The Carribean II, avec un train avant Mustang 2, un 6 cylindre de chevy 1958 accouplé à une boite 350 Turbo, des freins à disques et la carrosserie est peinte en Pagan Gold de House of color.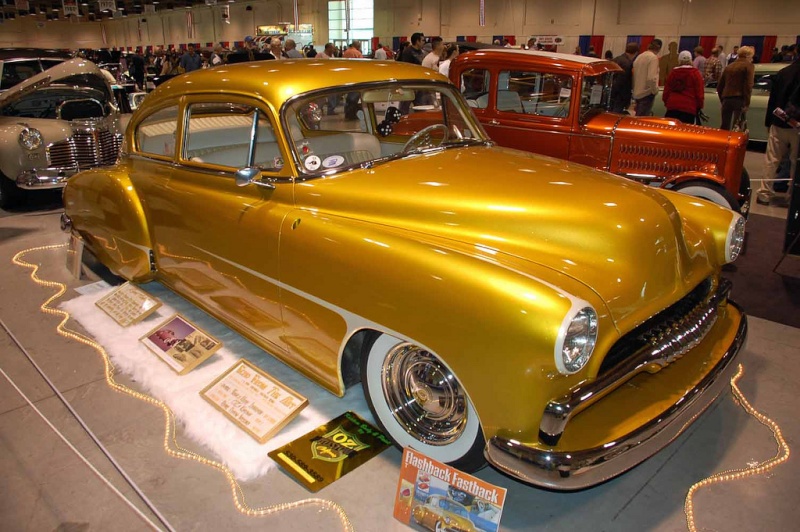 The Carribean II au National Roadster Show 2009